PROJECT DESIGN CONSULTANT
COMPANY PROFILE
KRIYAA is an 'Engineering Solutions' company providing high quality Engineering Services and Solutions in various Industrial segments. We depend on the latest guidelines and Collaborative technologies to manage and coordinate our activities.
The company is managed by a highly talented and experienced team of Professionals. This team brings to the organization years of collective experience in handling most intricate projects. With the expertise acquired on various areas of 'Engineering' over the years we are confident and committed to serve our customers to their fullest satisfaction. To begin with we are primarily focusing on providing 'Detailed Engineering Services' for the following Disciplines.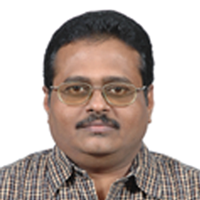 K.ANANTHARAMAN
DIRECTOR – PROJECTS
Ananth has 27 years of experience in process engineering, Project Management services and Business Development. As a head of projects and Business Development in the Southern Region at Mott Macdonald, he has handled quite a number of prestigious clients and involved in execution of numerous projects.

G.RAMESH
DIRECTOR – TECHNICAL
Ramesh has 25 years of Experience in Design Engineering of intricate Piping Systems and Cross Country Pipelines. As a Lead Piping Engineer at Mott Macdonald and Technip India, he was involved in Engineering of Pipe Systems for Numerous projects in India and abroad.
Ananth and Ramesh are supported by an able team of around 25 engineers from Various discipline, in their Project Execution activities.